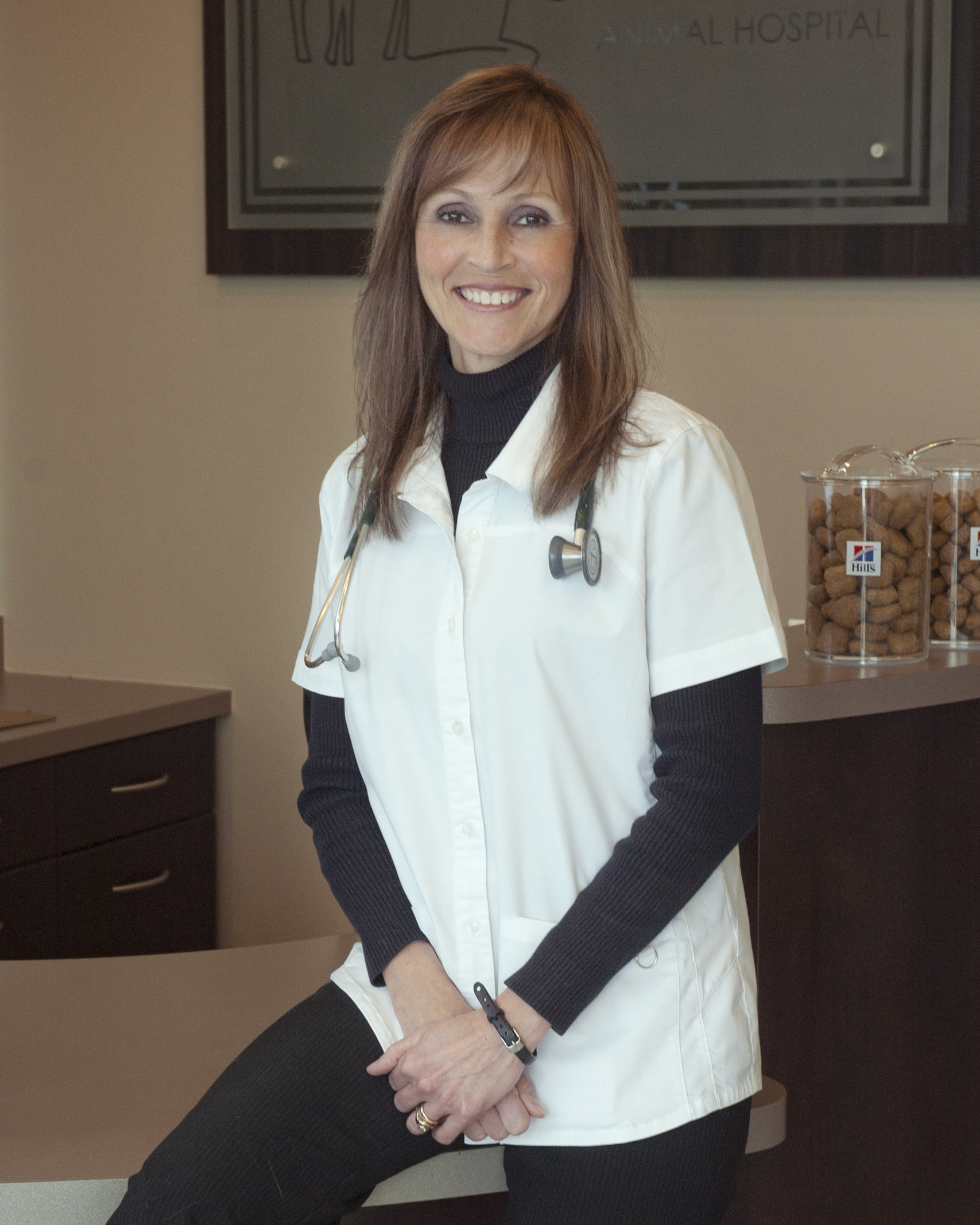 Dr. Kathleen Fulop
Veterinarian
Dr. Kathleen Fulop is the owner of Amberlea Animal Hospital. Dr. Fulop graduated from the Ontario Veterinary College in 1997. Prior to opening the Amberlea Animal Hospital in Pickering in January 2012, Dr. Fulop has been practising veterinary medicine in the Scarborough West Hill area and Durham region since 1999. Dr. Fulop has also practised Emergency Medicine from 2003-2006 at the Mississauga-Oakville Veterinary Emergency Hospital and has done locum work in Whitby from 2008-2011. Dr. Fulop's interests include Internal Medicine, Surgery, Veterinary Emergency Medicine, Cardiology, Dentistry, Orthopedics, Ophthalmology, Neurology and Pain Management.
Given the on-going advancements in veterinary medicine and surgery, Dr. Fulop believes continuing education is a priority and was actively involved with the College of Veterinarians of Ontario in order to establish a framework for a Quality Assurance Program for Ontario Veterinarians. Dr. Kathleen Fulop is a member of the Ontario Veterinary Medical Association. Dr. Fulop loves spending time with her Golden Retriever and her cat.
Dr. Cinthia Mak
Veterinarian
Photo and Bio Coming Soon!
Dale
RVT
Dale graduated from the Veterinary Technician program at Seneca College in 2003. She joined the Amberlea Animal Hospital family in the fall of 2013. Dale knew from a young age that her calling was to help animals, when she insisted on bringing all injured animals she could find to back home to nurse them to health. Dale enjoys spending time with her beloved Rottweiler, Karl, Boston Terrier, Maggie (a.k.a. Pig), and her two cats Petey and Slick.
Carrie
Veterinary Technician
Carrie eagerly joined the Amberlea team in 2015. She has been involved with animals since she can remember and has a real passion for horses. Carrie graduated from the Veterinary Technician program at Seneca College in 2002 and has enjoyed a career in small animal practice ever since. In her spare time, she loves spending time outdoors with her daughter Madison an her Boston Terrier Samson. She also enjoys spending time with her two cats, Scooby-Doo and Itsy.
Donna
RVT
Photo coming soon. Donna joined the Amberlea hospital in June 2018 after working many years at the Veterinary Emergency and Referral clinic in the Dermatology, Internal Medicine and Emergency departments. Donna Graduated from Quinnipiac College in Connecticut with a Bachelor of Science in Animal Technology, Class of 1991. In her spare time she enjoys baking, scrapbooking, camping, and spending time with her husband and her two sons Patrick and Brian. Donna has 3 cats (Giffin, Frodo, and Vanilla bean), 1 dog Misty and also has 1 salt water tank and 2 fresh water tanks, a menagerie that keeps her busy.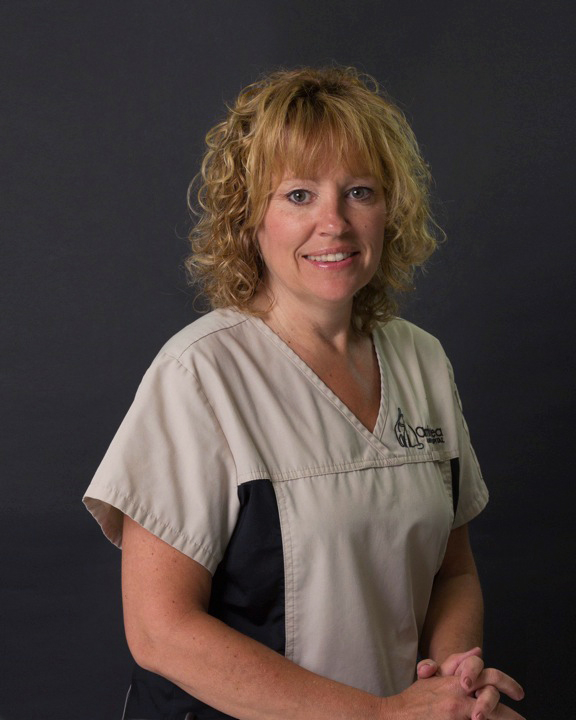 Lisa
Client Care Specialist
Lisa started earlier in her career as a part time receptionist at a veterinary clinic in Pickering. She then perused a corporate career for a number of years, before returning back in 2006 to her passion, working with animals. In her spare time she enjoys spending time up north with her husband and two children, long walks with her two dogs and relaxing with her two cats.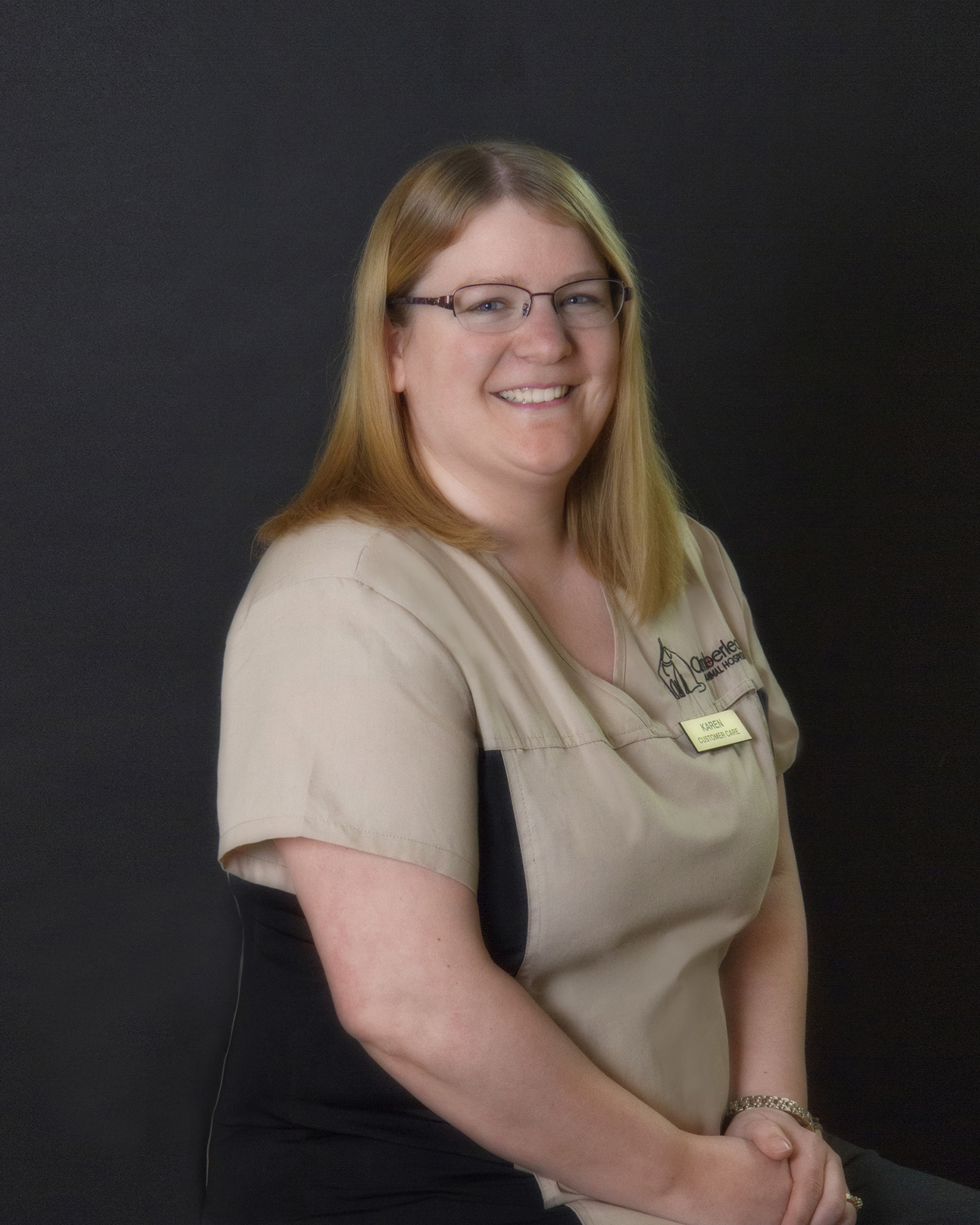 Karen
Client Care Specialist
Karen graduated from the Animal Care program at Sheridan College in 2000. After several years working in the retail world she found her way back to what truly makes her happy, working with animals. At home Karen enjoys spending time with her husband and 2 young sons. She is also mommy to 3 cats, Willow and Faith and a retriever cross, Rupert.