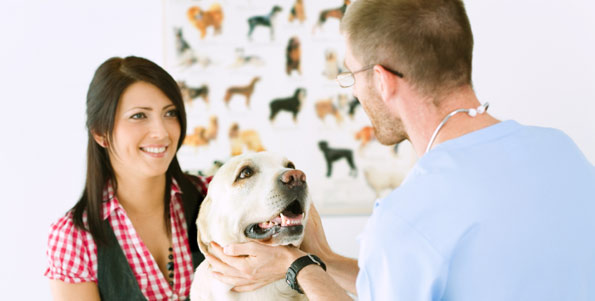 Keeping your pet healthy is important to us.
Amberlea Animal Hospital offers a wide range of services including medical, diagnostic, surgical, and preventive health care needs for your pet so they live a longer, healthier, happier life.
One of the best things you can do for your pet is to keep him or her healthy. And one of the easiest and least expensive ways to do that is by bringing in your pet for regular exams and vaccinations.
A simple way you can help keep your pet healthy is by protecting him or her against parasites. Heartworms, fleas, ticks, and other internal and external parasites are much more than just pests; they can cause life-threatening conditions in your pet—and cause severe, potentially fatal, health problems for you and your family.
If your pet needs medical assistance, you can feel confident turning to us. Our knowledgeable staff and modern facilities are equipped to handle a wide variety of medical conditions, including emergencies. Because we can perform many diagnostic procedures in-house, we can often give you immediate answers and start treating your pet faster. In some cases, your pet may require hospitalization and further diagnostic tests. Please take a look at the more detailed descriptions of medical services we offer, or call us to discuss your pet's needs.
Acupuncture can be used to help improve or cure problems your pet might have, including those related to the musculoskeletal, reproductive, neurological, or gastrointestinal systems. Acupuncture can also be used to manage pain and hasten recovery after surgery.
Imagine what your mouth would feel like if you never brushed your teeth or went to the dentist. For many dogs and cats, this is a painful reality.
Dr. Fulop provides many surgical services at her veterinary clinic, ranging from routine to advanced procedures. Because we want to ensure that our patients receive the best possible outcome, we occasionally refer them to specialists (board-certified veterinary surgeons) to perform complex operations when advanced equipment or training will be beneficial. Our veterinary team takes every precaution so that your pet receives the highest-quality care. We perform a physical exam and preanesthetic testing before surgery, monitor your pet during surgery, and provide appropriate pain medication to keep your pet comfortable during recovery.